"Personal computing has kind of lost its way. What Daniel, Eric and Matt are putting together should be an inspiration toward a more fruitful and humane approach toward this incredible technogy."
Diana Merry
Computing Pioneer, Learning Resarch Group Xerox PARC 1971-1986
"It is a story that needs to be told if we, as a society, hope to reap the true benefits of these technological achievements."
Professor Curt Breneman
Dean of the School of Science, Rensselaer Polytechnic Institute in Troy, NY
Has personal computing lived up to its promise?
Has this ever present technology increased our potential as human beings?
Only a decade ago, advancement in computing was touted as a means towards liberation. But today's technical developments seem more like a dystopian inevitability. What went wrong?
Our documentary seeks to explore this question by asking the people who helped invent what today we call personal computing. Many have long disagreed with the direction their collective creation has been taken. Now is the time to hear their underreported perspective -- to examine computing as a medium, to grasp the future they originally envisioned, and to get their all important take on the present.
As Silicon Valley barrels unblinkingly towards the future, we believe there are crucial lessons from the past.
Our goal is to interview as many pioneers in personal computing as we can. After years of research and consultation, we have compiled a list of potential interviewees who we believe -- when placed in context -- can best articulate a narrative about the past, present, and future of computing. We have reached out to many of these individuals and have received overwhelming support for the project.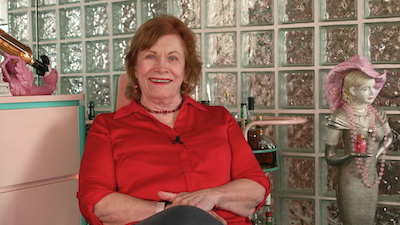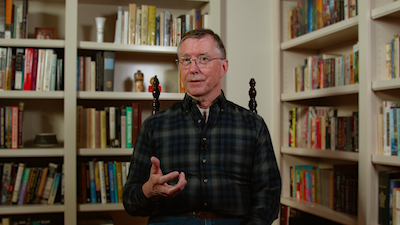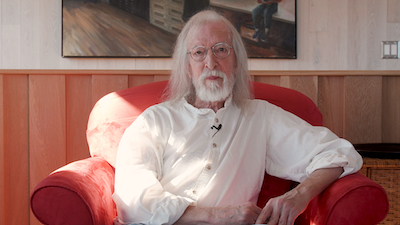 Last autumn, we were able to bootstrap a team and interview our first three subjects: Diana Merry-Shapiro, M. Mitchell Waldrop, and Michael Grisham. The interview footage, along with carefully selected archival material, was used to make the teaser you see here. It represents a preliminary guide to the direction that we might take, but is by no means representative of a finished product.
We hope that the teaser helps you see the breadth and immediacy of this fascinating history.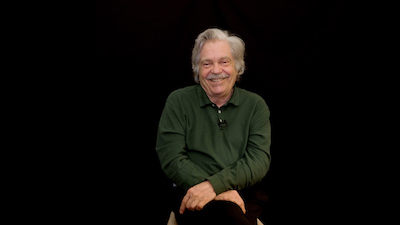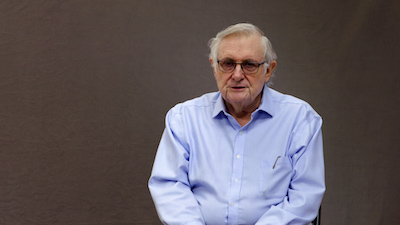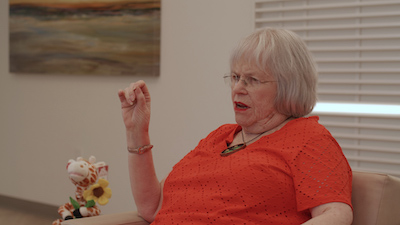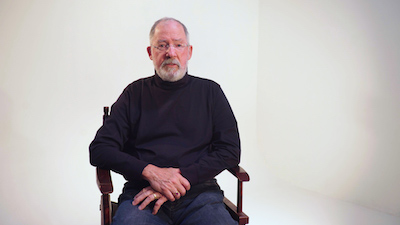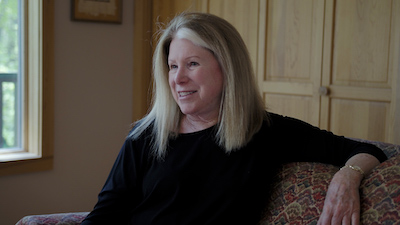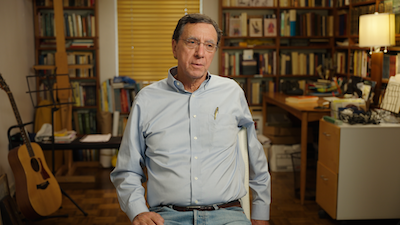 The suspended reality brought on by the onset of Covid-19 in early 2020 forced us, like everyone else, to rethink the coming months. With the Computer History Museum archives closed until further notice, and no possibility of travel in sight, we decided on a Kickstarter. If we could raise enough funds, we'd figure out a way to get these folks on camera. And that's exactly what happened. The support we saw during fundraising was truly amazing, and many of our subjects were ready to work with us to figure out health-conscious accomodations.
Some, like Alan Kay, were happy to setup complete studios at home with equipment we provided and proceed remotely. Others, as vaccinations started to roll out, met up with one crew member in a sanitized studio location. Even if our entire team could not film in person, scheduling became simpler and we had relative freedom of how much time could be devoted to each interview.
All in all with Alan Kay, Lee Felsenstein, Cynthia Solomon, John, Markoff, Dan Ingalls, and Adele Goldberg we have over 30 hours of interview footage and it is totally brilliant!
With the above and focusing on the PARC and Homebrew storylines we put together a short (30min) documentary. The film was featured at the Computer History Museum's Making Smalltalk event in the fall of 2022.
Now it's onto another round of fundraising, interviews and then post-production of the full-length film!
If you have ideas or would like to help please email.
Near-term goal: raise funds for the next round of interviews.
Longer-term goal: complete a full suite of interviews comprising a comprehensive narrative. This effort will require further fundraising.
Thank you to all who generously contributed to the October 2020 Kickstarter campaign.
Shout out to just a few of our generous supporters:
@chatur_shalabh, @psvensson, Aaron Brady, Andrew Blinn, Andrew Wasilczuk, Antoine Aubry, Arne Brasseur, Barry Finkelstein, Benoit Fleury, Bernard Ozarowski, Braxton Mckee, Brian Crimmins, Brit Butler, Bryan Moore, Chaim Gingold, Chris Rabl, chris wiggins, Cincom Smalltalk, Corne Driesprong, Danny Finkelstein, Dawid, Douglas McPherson, Eddie Mullins, Edward Summers, Eliot Miranda, Esteban A. Maringolo, Evan Pierce, Fabien BESSIERES, Grant Nestor, Ian Langmore, Ivan Reese, J. Ryan Stinnett, Jacob Ford, James A. Hendler, James Seo, James Vaughan, Jamie Wilkinson, Jan Vlnas, Jason Brennan, Jeremy Penner, Joel Franusic, Jonathan Abbett, Josh Horowitz, Kazuhiro Abe, Liz Petrick, Lorenz Zahn, Lou Odette, m9dfukc, MacEffects, Marcus Denker, Maria Ginex Moore, Mark Grinnell, Martin Klepsch, Matthew Peterson, Michael McThrow, Michelle Lew, Moss Doerksen, Nastaran Tavakoli-Far, Norbert Hartl, Object Guild - software for people and planet, orcmid, Pablo Donato, Paul A. Gade & Martha V. Moore, Paul Koerber, Paul Wilson, Per Anderson, Phil and Eileen Pheiffer, Rafael de F. Ferreira, Ramon de la Fuente, Robert Krahn, Ron Coleman, Samuel Arbesman, Srini Kadamati, Sven Stoll, Thomas Munk (@neurionco), Tieg Zaharia, Tim Lipp, Tim Mackinnon, Tim Walters, Tomohiro Oda, Vitorio Miliano, Will Green, Yoshiki Ohshima, Yurko Tymchuk, zach.dev
Eric and Daniel met in 2013 while working on the History Lab project at Columbia University. Though from different backgrounds -- Eric as a trained historian and Daniel as a mathematician -- they both shared a deep interest in computing and a desire to ask fundamental questions about our interaction and relationship with these ever-emerging technologies. They came to the realization that, rather than using computing to analyze history, they would need to interrogate the history of computing itself. While building companies and creating software, these inquiries led them to write articles and give talks. Over the last few years, as the public discomfort with technology companies and practices evolved to a full-scale backlash, it became clear that the rich visions of the pioneers in the field were largely missing from the discourse. In order to make any sense of the turbid, contentious present, the story of these individuals has to play a key role.
Matt Rocker, an electrical engineering student who dropped out to pursue education in music and film joined the team in 2019. His technological interests had continued through diverse applications -- hacking game controllers for use in interactive music and dance performance, building custom PCs -- geared to sidestep the limitations of commercial builds and restrictive software licensing. This curiosity and skepticism combined with 20 years of experience in the film and television industry made Matt a perfect complement to Eric and Daniel's historical and practical knowledge in computing.
Together they form a passionate and capable group of investigative storytellers.